INTERVIEWS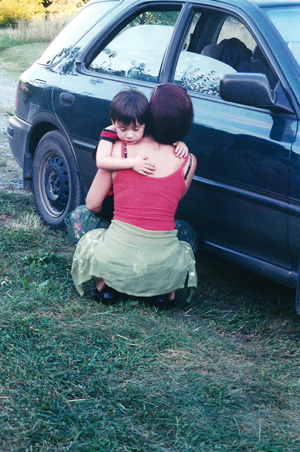 Cynthia Atkins interviews Vi Ki Kao for American Microreviews and Interviews:
http://www.americanmicroreviews.com/
Interview by Octavio Quintanilla
American Microreviews and Interviews
http://www.americanmicroreviews.com

Q&A With Co-Editor, Katie Eber
Mason's Road
http://www.masonsroad.com/issue-9/poetry/poetry-qa-with-cynthia-atkins/
Interview with Michael T. Young
http://inermusic.blogspot.com/2014/06/
interview-with-poet-cynthia-atkins.html
REVIEWS: In the Event of Full Disclosure . . .
Pushcart Nomination, 2015 for Hermeneutic Chaos Literary Journal
"Mirror,Mirror"
http://www.hermeneuticchaosjournal.com/award-nominations.html

The Booth/ Hermeneutic Chaos--interviews by Olivia Olson
--with thanks to Editor-in-Chief, Shinjini Bhattacharjee
https://theboothblogsite.wordpress.com/…/making-the-poetry…/

Pushcart Nomination, 2016:
http://www.hermeneuticchaosjournal.com/cynthia-atkins-september-2015.html
Review by Karen Schubert, Cleaver Magazine
"This is a very finely wrought collection and I loved it from beginning to end. A new poet to me, Cynthia Atkins can count me as a big fan."
https://kickstandpoetry.wordpress.com/2015/06/24/in-the-event-of-full-disclosure-by-cynthia-atkins/

"In the end, Atkins seems to be sure of one thing, that she 'was born to know that some things /call for ceremony, and some a puddle / of grief.' (Birth Right). I must say there is a puddle of grief in these poems, but there's also a resevoir of celebration, and this, like all good things, must be celebrated."--Octavio Quintanilla
http://www.fact-simile.com/magazine.html
Review by Michael T. Young, The Philadephia Review of Books:http://philadelphiareviewofbooks.com/2014/07/17/privacy-as-a-fever/
Review by Anne Champion, Pank Magazine
http://pankmagazine.com/2014/01/28/review-in-the-event-of-full-disclosure-by-cynthia-atkins/
Review by Editor, Vince Gotera, North American Review, Spirng Summer, Vol 299 #2: https://cgi.access.uni.edu/cgi-bin/cart/shop.cgi?master_id=2

"... displays the quiet horrors of family, not merely of a family, but family in general, all of our families. Perhaps this book speaks to me particularly as the child of a schizophrenic father and of a mother who was just trying to make everything all right on a daily basis,moment by moment. But no, I think it speaks to all of us about everyday lives, about surviving and thriving, moment by moment. ... Atkins gives us a brave book that
peels away the veneer and reveals how art can save if pursued with relentless,
even if hidden, ardor. Read this book; you'll be amazed."--VG, NAR
http://bombmagazine.org/article/2155/two-poems
http://passion4pearl.wordpress.com/2013/07/20/in-the-event-of-full-disclosure/
http://www.inotherwordsmerida.com/2012/03/04/3-poems-by-cynthia-atkins/
Interview with editor-in-chief, Darryl Salach at the Toronto Quarterly:
http://thetorontoquarterly.blogspot.com/2013/04/poetry-month-2013-cynthia-atkins.html
" ... these poems resonate deeply with their punch-packing lines."--Anne Chamion
Eight 5-STAR reviews on Amazon including:
"In her new collection, Cynthia Atkins explores grief and human frailty with exuberant language play and taut syntax. The resulting poems thrill, provoke, and ultimately celebrate love and the transformative power of the imagination. Inspiring!"
--Suzanne Wise, author

"A great thoughtful and well crafted work, inviting and intelligent both. It made me consider many aspects of family, and tradition that aren't often discussed in this way. The overall sense I took away from it was that we all come from a larger work, even if we don't have all the pieces in view, for all the good and bad that brings along. No sense ignoring that, it has to be dealt with sometime." --Brent Allard, author
"These poems are confessional in subject matter, lyrical in presentation, raw, rich, simple and complex. They are also intensely beautiful poems open to the world at large -- to grasp and grab onto, so that this mess of a world might glimpse its own worth. When a book such as this is written, I can only express my deepest thanks to the poet. I look forward to Cynthia Atkins next collection."--Susan Tepper, author
Reviews of In the Event of Full Disclosure by Barton Smock
http://www.litbridge.com/book-reviews/review-of-in-the-event-of-full-disclosure/

http://fromtheeditr.blogspot.com/2013/07/a-new-book-of-poetry-for-poolside-read.html

"Cynthia Atkins' extraordinary collection is a display of precious, vacuum-packed, uranium-heavy poems that still glow in the dark a long time after you have finished reading them, illuminating your heart and guts from the inside."
--Seb Doubinsky, author of Goodbye Babylon
"Psyche's Weathers is a savvy testament to the presence of personal significance and communal sacredness in the most mundane aspects of our world."--Christina Cook, Poet's Quarterly, Winter 2011 http://poetsquarterly.yolasite.com/winter11_atkins.php
"Atkins buries frightening past events in visual details that depict a life lived according to the cultural norm."--Christina Cook
Audio interview, listen here: http://archive.org/details/PoetsAndWriters
REVIEWS: Psyche's Weathers . . .
Comstock Review
http://www.comstockreview.org/review/a.html
"Atkins' poems remind us of the confluence and the argument between what is within and what is without, what is beautiful and perilous, expected and unexpected, mysterious and ordinary about human experience."--Carrie Brown
"Cynthia Atkins' poems sharpen the focus of what's at stake in the world and what can be transcended...Indeed, here is a poet who will continue blowinging 'kisses to her public'."--A. Van Jordan http://www.nycbigcitylit.com/
Betsy Sussler; BOMB Magazine (BOMB Magazine) originally wrote:

"Dear Cynthia Atkins,
As you may know, we are in the process of digitizing the archives of BOMB magazine, so that we can offer the most complete picture possible, not only of BOMB's 30-year (and counting!) history, but of the seminal culture that created that content. We would love to be able to put your work that was previously published in BOMB Magazine as a part of The BOMB Digital Archive, which will be accessible and fully searchable to students, scholars, and readers worldwide on BOMBsite. . . ."